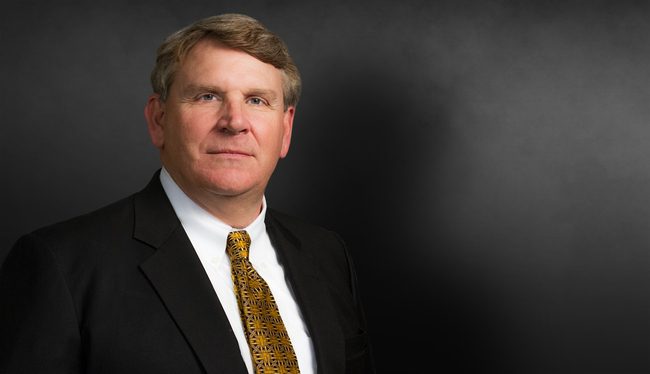 Stephen W. Mooney
Partner
Steve Mooney has served as lead counsel on more than 300 lawsuits throughout the United States, and tried cases and class actions to verdict in Georgia, Florida, Kentucky, North Carolina, Mississippi, Ohio and Tennessee. His active trial practice focuses on healthcare litigation, catastrophic injury, employment litigation and general liability. In addition, he practices in NCAA compliance and collegiate sports law. Steve is "masterful at positioning a case for success."
Recognized in Best Lawyers of America and Super Lawyers Magazine, Steve is a frequent speaker at CLE seminars throughout the country on a variety of legal topics, including trial tactics and strategies and the use of demonstrative evidence at trial. He has authored several publications and has been a contributing editor to both the Personnel Law Desk Manual, published by the Georgia Chamber of Commerce and Labor Relations Law for Georgia Employers, published by the Business Council of Georgia.
Practice Areas
Education
Georgia Institute of Technology, B.S., 1983
Texas Tech University School of Law, J.D., 1987
Bar & Court Admissions
State Bar of Georgia
The Florida Bar
State Bar of Nevada
State Bar of Texas
District of Columbia Court of Appeals
Numerous U.S. District and Appellate Courts
Representative Experience
Represents one of the nation's largest managed healthcare providers in litigation nationwide.
Successfully tried to verdict commercial, personal injury and employment lawsuits in Georgia, Florida, Kentucky, Ohio, Tennessee, and North Carolina.
Successfully tried to verdict class-action lawsuit in Mississippi alleging claims of racial discrimination in hiring, promotion and termination.
Won seminal decision from the Georgia Court of Appeals involving libel and slander claims in the private sector.
Obtained injunctions both enforcing and prohibiting the enforcement of non-competition clauses in employment agreements.
Successfully defended national pharmacy chain in wage-hour dispute concerning exemption of pharmacists from overtime compensation requirements under Fair Labor Standards Act.
Successfully petitioned NLRB regarding the status of registered nurses as supervisors under National Labor Relations Act.
Successfully represented collegiate coaches, administrators and student athletes in NCAA compliance investigations.
Defended insurance company in two-week class action jury trial involving claims of independent contractor misclassification under ERISA involving approximately 7,000 class members.
Awards & Recognitions
Best Lawyers® 2017-2019, Litigation - Labor and Employment
Super Lawyers Magazine, Georgia Super Lawyers List, Employment & Labor (2004)
Litigation Counsel of America, Fellow
Professional & Community Activities
Defense Research Institute
Georgia Defense Lawyers Association
Events & Speaking Engagements
Scottsdale, AZ

,

February 23, 2018
"Private Enforcement of Anti-Kickback Laws," Webinar, American Bar Association, July 19, 2017.
"Keys to Litigation Management Success: Handling the Complex Case" - Panel. November 4, 2011
Trials, Tribulations and Travails "Windy City Litigation Management"; June 17, 2011
Winning With Stories: Building Rapport in the Courtroom - "Emerging Responsibilities of In-House Counsel"; November 7, 2009
Trials, Tribulations and Travails - "Litigation Management in a New York Minute - 2008 Edition"; August 1, 2008
Trials, Tribulations and Travails - - "Litigation Management Roundup"; November 2, 2007
Memorable Closing Statements and Cross Examinations - "Litigation Management in a New York Minute - 2006 Edition." August 11, 2006
Seal the Deal: Closing Statements and Witness Cross-Examinations Juries Can't Ignore - "Watching Whales and Minding Minnows"; April 28, 2006
Insist on Videotaped Depositions - "Litigation Management in a New York Minute - 2005 Edition"; August 5, 2005
The Value of the Videotaped Deposition - "The Quest for Siverado: Litigation Management in Wine Country"; April 8, 2005
Intentional Torts in the Workplace - "Litigation Management at the OK Doral"; October 23, 2004