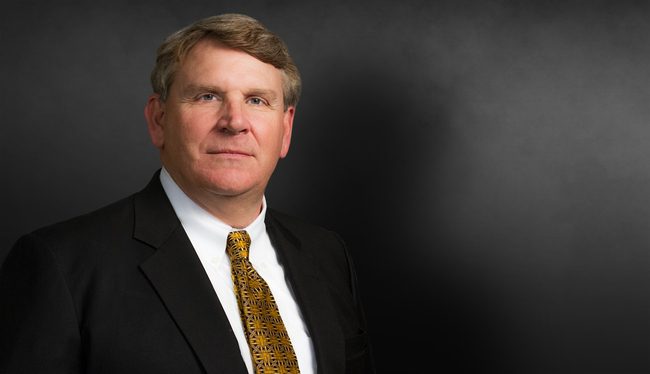 Stephen W. Mooney
Partner
In a career spanning more than thirty-five years, Steve Mooney has served as lead counsel on more than 300 lawsuits throughout the United States and tried a wide range of lawsuits, including high-stakes class actions to verdict in Georgia, Florida, Mississippi, Nevada, North Carolina, Ohio, and Tennessee. His active and diverse practice focuses on complex and high-profile healthcare, ERISA, catastrophic injury, employment, and general liability litigation. Steve led a team that secured a $56M consent judgment in federal court in Texas against a group of laboratories and individuals engaged in a scheme to defraud one of the country's largest healthcare plans. He has also developed a particular niche in representing the country's largest provider of funeral goods and services in a variety of tort and commercial matters. Steve approaches his cases with creativity, relentless preparation, and professionalism. Fortune 100 clients state that Steve is "masterful at positioning a case for success" and has "an unparalleled and impressive track record for getting great results..."
Repeatedly recognized in Best Lawyers of America, Steve has been a frequent speaker at CLE seminars throughout the country on a variety of legal topics, including trial tactics and strategies and the use of demonstrative evidence at trial. His cases have been featured in front page news stories in the Dallas Morning News, as well as Law360, the U.S. Chamber Litigation Center, and other national and regional publications.
Practice Areas
Education
Georgia Institute of Technology, B.S., 1983
Varsity Football, three-year letterwinner
Texas Tech University School of Law, J.D., 1987
Bar & Court Admissions
State Bar of Georgia
The Florida Bar
State Bar of Nevada
State Bar of Texas
District of Columbia Court of Appeals
Numerous U.S. District and Appellate Courts
Representative Experience
Co-lead trial counselor successfully defending one of the nation's largest mutual insurance companies in a closely watched three-week class action jury trial involving claims of independent contractor misclassification under ERISA involving approximately 7,000 class members and with liability exposure in excess of $900 million. Jammal v. American Family Ins. Grp., Case No. 1:13 CV 437, 2017 WL 3268032 (N.D. Ohio Aug. 1, 2017), rev'd, 914 F.3d 449 (6th Cir.), cert. denied, 140 S. Ct. 643 (2019), reh'g denied, 140 S. Ct. 985 (2020).
Lead counsel in a lawsuit in the Northern District of Texas where a $56 million consent judgment was obtained for a national healthcare provider. Sky Toxicology, Ltd et. al. v. UnitedHealthCare Insurance Company et. al.
Successfully tried to verdict a class-action lawsuit in Mississippi alleging claims of racial discrimination in hiring, promotion and termination. Daniel Anderson et.al. v. Douglas Lomason Co. Inc. 26 F.3d 1277 ( 5th Cir. 1994)
Tried to verdict commercial, personal injury and employment lawsuits in Georgia, Florida, Mississippi, Nevada, North Carolina, Ohio and Tennessee.
Won seminal decision from the Georgia Court of Appeals involving libel and slander claims. Palombi v. Frito-Lay 526 S.E.2d 375 (Ga. Ct. App. 1999)
Successfully defended national pharmacy chain in wage-hour dispute in the Eastern District of Kentucky concerning exemption of pharmacists from overtime compensation requirements under Fair Labor Standards Act. Keith Saylor et. al. v. Rite-Aid Corp.
Negotiated an "other than serious" citation from OSHA concerning an electrocution that led to a favorable resolution of a subsequent wrongful death lawsuit in Ector County (Odessa), Texas.
Co-lead defense counsel in an alleged defective football helmet lawsuit in Lee County (Auburn), Alabama.
Obtained summary judgement as well as sanctions in a shareholder derivative lawsuit in the Northern District of Georgia against a Fortune 500 company. Won defense verdicts in two separate lawsuits that emanated from same underlying action.
Obtained a "zero damages" result in a commercial vehicle accident in Northern Georgia.
Awards & Recognitions
Best Lawyers in America®, Litigation - Labor and Employment, 2017-2024
Litigation Counsel of America, Senior Fellow
Professional & Community Activities
Georgia Conservancy, Trustee
American Bar Foundation, Member
Trial Law Institute, Member
Diversity Law Institute, Member
Order of Centurions, Barrister
Order of Veritus, Advocate
News & Publications
8 Weinberg Wheeler Hudgins Gunn & Dial Attorneys Recognized Among Ones to Watch

The Best Lawyers in America® 2024 Edition

,

August 17, 2023

4 Weinberg Wheeler Hudgins Gunn & Dial Attorneys Recognized Among Ones to Watch

The Best Lawyers in America 2023 Edition

,

August 18, 2022
Events & Speaking Engagements
"Emerging Issues in Healthcare Law," American Bar Association, February 23, 2018
"Private Enforcement of Anti-Kickback Laws," Webinar, American Bar Association, July 19, 2017.
"Keys to Litigation Management Success: Handling the Complex Case" - Panel. November 4, 2011
Trials, Tribulations and Travails "Windy City Litigation Management"; June 17, 2011
Winning With Stories: Building Rapport in the Courtroom - "Emerging Responsibilities of In-House Counsel"; November 7, 2009
Trials, Tribulations and Travails - "Litigation Management in a New York Minute - 2008 Edition"; August 1, 2008
Trials, Tribulations and Travails - - "Litigation Management Roundup"; November 2, 2007
Memorable Closing Statements and Cross Examinations - "Litigation Management in a New York Minute - 2006 Edition." August 11, 2006
Seal the Deal: Closing Statements and Witness Cross-Examinations Juries Can't Ignore - "Watching Whales and Minding Minnows"; April 28, 2006
Insist on Videotaped Depositions - "Litigation Management in a New York Minute - 2005 Edition"; August 5, 2005
"The Value of the Videotaped Deposition," Network of Trial Law Firm's Annual Litigation Conference, April 8, 2005
Intentional Torts in the Workplace - "Litigation Management at the OK Doral"; October 23, 2004