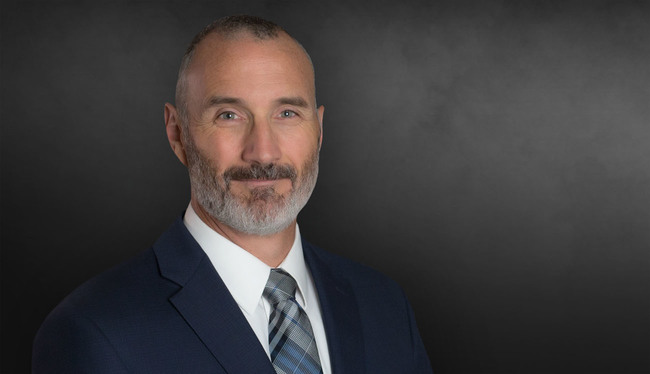 3344 Peachtree Road, NE

Suite 2400

Atlanta, GA 30326
Josh Swiger represents clients throughout the country in a broad range of matters including foodborne illness, product liability, contract and construction actions and intellectual property cases. He has litigated and resolved cases involving serious injury, including wrongful death and permanent brain injury, across the country. Josh's degree in chemical engineering aids analysis of complex, technical issues.
Practice Areas
Education
West Virginia University, B.S.Ch.E., 1993
Rutgers School of Law - Camden, 1997
Bar & Court Admissions
State Bar of Georgia
New Jersey State Bar
Pennsylvania State Bar
U.S. District Courts, Northern and Middle Districts of Georgia
U.S. District Court of New Jersey
U.S. District Courts, Eastern and Middle Districts of Pennsylvania
U.S. District Courts, Eastern and Western Districts of Wisconsin
Representative Experience
Recovered millions of dollars for a general contractor involved in construction of the Huntsville / Madison County jail in Huntsville, Alabama, while successfully defending claims of construction defect related to the project.
Obtained very favorable settlement on behalf of Montana Power Company in a class action suit filed by over 3,000 claimants claiming hundreds of millions of dollars in damages related to operation of the Kerr Dam on Flathead Lake in Montana.
Successfully resolved punitive damages and personal injury claims against food processor client during bifurcated trial in federal court in Utah in 2011.
Represented Mid-West beef processor in national E. coli outbreak in the Summer of 2008 with over 80 confirmed cases linked to the outbreak.
Represented California lettuce processor in Northeast E. coli O157:H7 outbreak in November-December 2006 (Taco Bell E. coli outbreak).
Represented California spinach processor in national E. coli O157:H7 outbreak in August 2006.
Successfully defended major chemical manufacturer in CERCLA and HSRA environmental claims.
Successfully resolved copyright and trademark infringement claims for international motorcycle and personal watercraft manufacturer.
Obtained favorable settlement in Fulton County, Georgia, in wrongful death, electrical-shock case involving allegations of design defect to insulated aerial lift device.
Obtained favorable settlements in Fulton County, Georgia, and Fayette County, Kentucky, in favor of international construction firm in claim alleging breach of contract and construction defects against subcontractor and fraudulent transfer of assets and misappropriation against principals and successor corporation of the subcontractor.
Awards & Recognitions
Truancy Intervention Project Georgia 2012, Glenda Hatchett Volunteer of the Year
2011 Truancy Intervention Project Volunteer of the Year Honoree
Professional & Community Activities
DRI Product Liability Food Law Special Litigation Group, Chair
Product Safety Alliance Project - developing standardized curriculum for food safety for farmers and producers
Events & Speaking Engagements
Speaker, University of Arkansas LL.M. Program in Agricultural & Food Law on November 9, 2012.
"Food Traceability and Litigation: Spoiled by Challenges, Yet Ripe for Opportunity," DRI Product Liability Conference, Las Vegas, NV on April 11, 2012.
Presenter, Hartnell College Food Safety Summit in Salinas, CA on May 20, 2011.
Presenter, Food Safety & Water Quality Co-Management Forum in Watsonville, CA on December 8, 2010.
"Case Studies Including Leafy Greens, Peanuts and Ground Beef," International Association for Food Protection Annual Meeting, August 2010.