.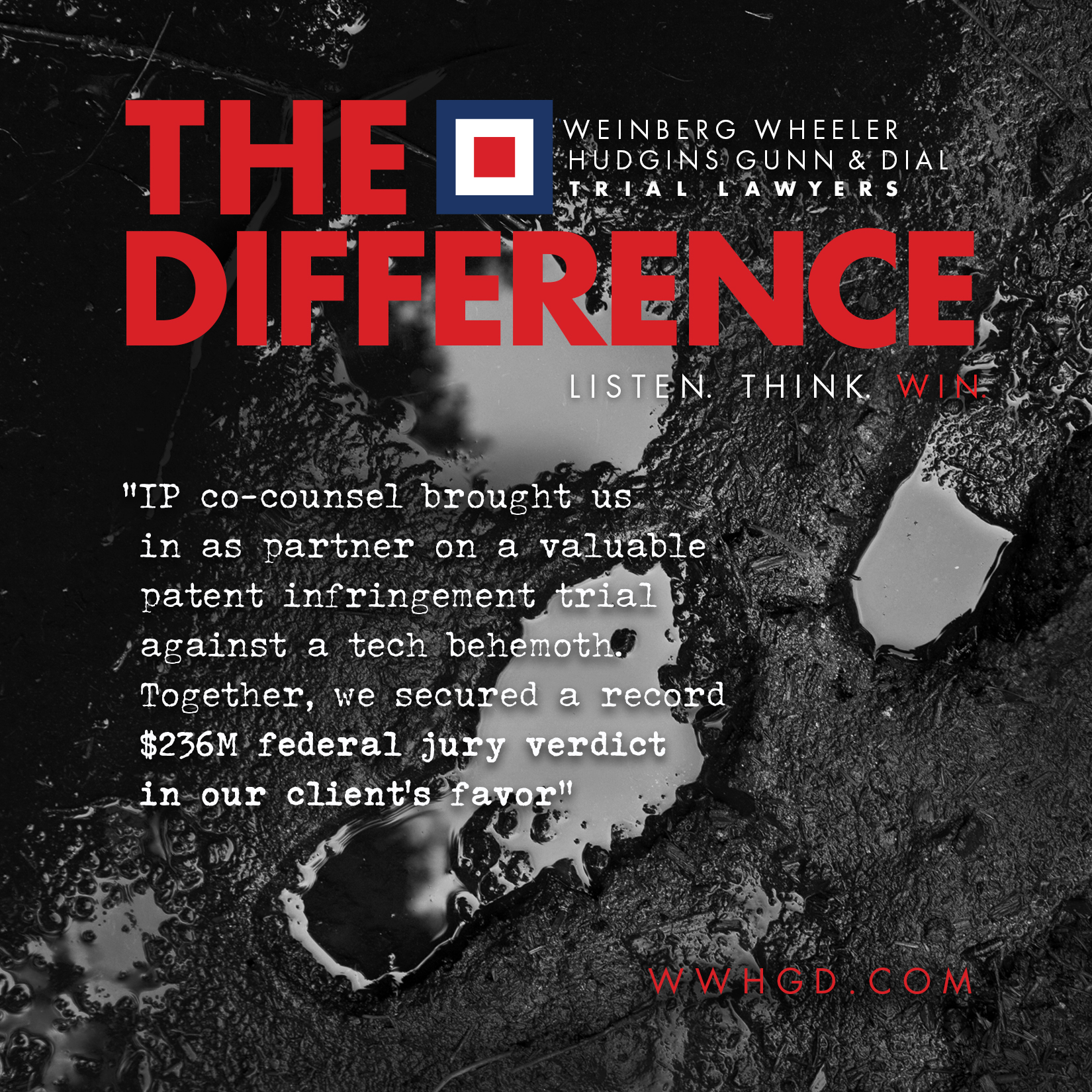 Experienced across varied and rugged litigation terrains.
Quickly assessing the landscape to chart the best path forward.
Whether we are:
Long trusted counsel or parachuting in on the eve of trial.
Relying on trial-tested experience or forging innovative approaches and strategies.
Preparing for trial or facilitating the most favorable settlement possible.
We are WWHGD.
We are The Difference.