Natural Disaster Law
Counsel in the Wake of Disaster
Weinberg, Wheeler, Hudgins, Gunn & Dial, LLC ("WWHGD") has extensive experience handling mass claims arising from natural disasters. Whether arising fro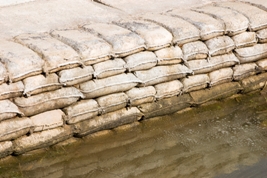 m a natural disaster-related flood, fire, hurricane or an other Act of God, WWHGD uses its valuable expertise in torts, construction, design, environmental, real estate and insurance coverage to counsel landowners, design professionals, builders, carriers and other businesses regarding the various disputes that develop after a catastrophic event. WWHGD investigates the claims and counsels its clients about how to minimize exposure both before and after the commencement of litigation.
Representative Natural Disaster Cases
Representing more than twenty mining companies in flood-related litigation that is believed to be the largest mass tort litigation in West Virginia history. Personal injury and property damages alleged against all defendants in excess of $200 million.
Defending numerous large landowners over the last decade in litigation following various floods and significant storms.
Defending a large insurance company against a claim for over $50 million arising out of damages to managed care facilities in Texas which suffered flood damages as a result of Tropical Storm Allison.
Representing a roof manufacturer in its multi-million dollar claim of defective construction against roofing contractor employed to repair a shopping center roof damaged by Hurricanes Frances and Jeanne.
Representing a general contractor in its suit against a government entity after the general contractor was terminated following the impact of Hurricane Katrina.
Defending numerous builders, engineers and contractors in arbitration and litigation for trespass, nuisance and related claims following major rain events.
Defending power company in class action brought on behalf of class of more than one thousand lake front home owners claiming damage to property from heavy wave erosion.
Representing construction companies and design firms in litigation for property damage and bodily claim injuries caused by landslides and mudslides in multiple states as diverse as South Dakota, Washington, Montana, Tennessee, as well as Costa Rica.