Patrick B. Moore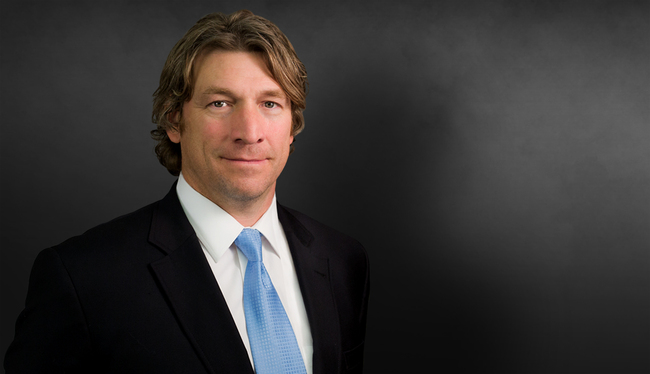 Partner
Litigation focuses on transportation, medical malpractice, environmental law, nursing home liability, product liability, employment law, criminal defense, and plaintiff's personal injury. Has represented clients in litigation in Alabama, California, Florida, Georgia, Michigan, Nevada, Ohio, Pennsylvania and Tennessee, and has tried over 60 civil and criminal jury trials primarily as lead or sole counsel.
Representative Cases/Experience
Defense verdict for developer on a multi-million dollar Federal Clean Water Act claim after 5 years of litigation and a 2 1/2 week jury trial in Federal Court in Atlanta, GA.
Granted a Summary Judgment affirmed on appeal for major car rental company in regards to insurance coverage dispute over $8 million consent judgment Plaintiff attempted to enforce against client car rental company.
Defense verdict for warehouse management company on charges of false arrest and false imprisonment in Cobb County, Georgia.
Defense verdict in Duval County, Florida for children's hospital in case involving misdiagnosed hematoma, resulting in paralysis of a minor.
Obtained verdict below settlement offer in conceded liability case in Sanford, Florida involving 2-year-old child with brain injury after being rear-ended by a truck while stopped at a drawbridge.
Obtained favorable settlement below pre-trial offer in third week of nursing home jury trial in Memphis, Tennessee involving death due to decubitus ulcers.
Defended truck driver charged with murder in highly-publicized traffic death of Tennessee highway patrolman; obtained a plea agreement for a reduced charge of vehicular homicide on the second day of the criminal trial. Additionally, obtained a favorable settlement after representing the trucking company at the civil trial of this case, where liability was conceded and a co-defendant was found to be 35 percent at fault.
Obtained favorable settlement during second day of trial in Las Vegas, Nevada while defending a major pipe manufacturer in transportation case involving death of four adults and two children in Barstow, California.
Representing plaintiff, obtained $2.6 million verdict against gas station in wrongful death case stemming from gas station's negligence in allowing a third party to use gas pump as a weapon during an altercation, award affirmed after oral arguments at 11th Circuit Court of Appeals.
Defense verdict at bench trial in San Jose, California, for Internet advertiser in case involving claims of unsolicited and misleading email advertisements.
Obtained summary judgment affirmed by 11th Circuit Court of Appeals in train derailment case where Plaintiff claimed millions of dollars in damages.
Residential construction defect arbitration resulted in dismissal of Plaintiff's claims for more than $500,000 and contractor client received portion of their attorney fees.
Obtained defense verdict in criminal trial where client was shot at by police and accused of Aggravated Assault on a Police Officer.
Professional Activities and Honors
Named 2005 and 2007 Georgia "Rising Star" by Super Lawyers and Atlanta magazines
Named 2010 and 2011 "Legal Elite" by Georgia Trend magazine
Professional Memberships and Affiliations
Atlanta Bar Association
American Bar Association
Defense Research Institute
Animal Legal Defense Fund
Admissions to Practice
State Bar of Georgia
U.S. District Court, Northern and Middle Districts of Georgia
U.S. District Court, Northern District of Florida
U.S. District Court, Eastern and Western Districts of Wisconsin
U.S. Court of Appeals, Eleventh Circuit
Education
B.A., Cornell University, 1992; Varsity Football
J.D., magna cum laude, University of Akron School of Law, 1995; Akron Law Review, Mock Trial Team